Because of the growing need for more comprehensive residential and commercial cleaning services, we at "Carpet Cleaning Newhall" have developed service packages that are not limited to carpet cleaning. We strive to address a variety of cleaning needs in homes or commercial buildings that are related to or similar to our expertise in cleaning carpets. For instance, aside from steam cleaning carpets, we also apply steam cleaning technology to rugs and upholstery. We bring our extensive expertise in carpet sanitizing, stain removal, and odor elimination to other cleaning needs to offer our customers convenience and cost advantages.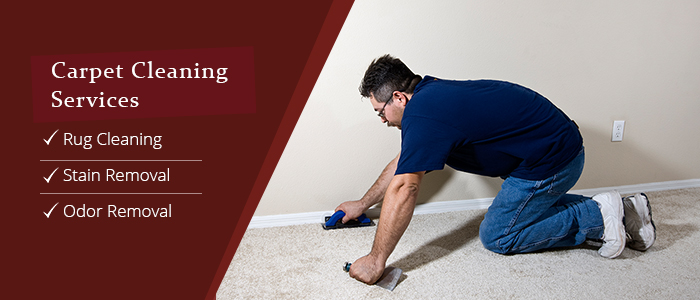 Guaranteed Expertise, Reassuring Experience
Despite offering additional services, we never disregard service quality. We make sure that everything we do is more than satisfactory. It is our compulsive goal to provide excellent water damage restoration, mildew removal, stain elimination, and odor removal services for rugs, curtains, and upholstery. The level of cleaning quality we do for all of these are guaranteed to be comparable to the kind of cleaning services that made us popular among carpet cleaning customers.
We also offer tile cleaning solutions. Of course, not every house or building has all its floors covered by carpets. For our customers' convenience, we provide cleaning services for other floor types. We can effectively get rid of grout, stains, and other unwanted things that besmirch different types of floors.
The combined years of experience of our professional carpet cleaning personnel is hard to match. Our cleaning personnel are also regularly updated with the latest in the most effective and most efficient rug and carpet cleaning techniques. Together with their experiences in dealing with various cleaning situations, you can be assured of competence and efficiency.
If you are looking for high quality carpet cleaning services, consider us as your top option. We provide a great combination of expertise and experience. Also, it is an added advantage that we offer very affordable service rates.
Our company offers upholstery steam clean service as well. Why leave dirty sofas and armchairs when carpeting is perfectly clean? We can take care of the whole cleaning project in a matter of hours. We service homes and offices as well.
You can take advantage of our residential and commercial tile cleaning services too. We remove even the most stubborn dirt from the tiles and from the grout as well. The floor of your house or office will be shinier than ever before after we are done with our work.